TrooperPX: The Worlds Most Complete
Starship Troopers Reference Collection.

S.F.3.D Original
Ma.K. ZbV3000 Maschinen Krieger




Most images on this site will open up as larger views.

- What's New -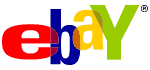 Current eBay Auctions
"Links" ...updated.
"Ma.K. People" ...updated.
"Reference Magazines" ...added.
"Ma.K. Modelers Discussion Group" ...link added.
Banners:

( Large Version )
---


Free counters provided by Andale.
Copyright © 1998~2003 David Ramsay, All rights reserved.
"Kraftsprunganzug" designs and concepts Copyright © 2001~2003 David Ramsay.
All other trademarks and copyrights are the property of their respective owners.

All rights reserved.
No infringement is intended or desired.
No images may be captured, copied, reproduced or used without permission.
All images and information contained herein are Copyright their respective owners.
The contents of these pages, is Copyrighted by TrooperPX, as an artistic expression.
This is fan web-site and is intended solely to promote everything Starship Troopers.

S.F.3.D Original © Copyright 1982~1985 Hobby Japan/Kow Yokoyama
Ma.K., ZbV3000 Maschinen Krieger, © Copyright 1998~2003 Kow Yokoyama