Starship Troopers 3

StarshipTroopers3.net
Official Casper Van Dien Website
SST on IMDb
SST3 Trailer
Official Site

R:STC Morita - Morita Carbine
Buy it - Finish it - Shoot it!


http://www.RoughneckJoe.com/Kits.html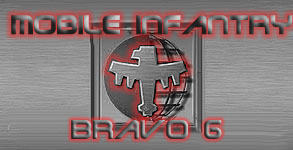 http://roughneck20.proboards29.com/index.cgi
TrooperPX welcomes the new Starship Troopers message board!

---
---


UGO Starship Troopers 2 Contest!
---



STARSHIP TROOPERS 2 "Hero of the Federation"
---
Remodeled the S.F.3.D Original area, devoted to the world
of Kow Yokoyama and Ma.K. ZbV3000 Maschinen Krieger.


Roughneck Joe renovations under way...
---
From the back drawer of the designers desk come the concept sketches and
artwork that shaped the CG-series Roughnecks: Starship Troopers Chronicles.



Check out Artwork: Bugs and Artwork: Weapons



Featuring full-page versions of:
C.H.A.S., Drop Suit, Drop Ship, MI Power Suit, Morita Rifle & Retrieval Ship.

---
Webyte Productions' is proud to present their new Quake 2 Mod
Roughnecks: Operation Pest Control
---
Two new pages devoted to customizing 1/6-scale action figures and accessories! Includes Roughneck Joe and other militaria.
---
Please visit the Main Index and the new Mobile Infantry pages.
---
The Morita rifle never looked so good...
---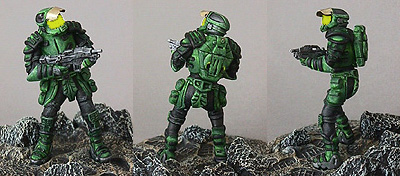 1/35-scale figures from EVA. Click here for more information.
---
Starship Troopers Total Conversion mod info.
New magazine references added to Armored Fighting Suit, advertisements for Powered Suit model kit, and S.F.3.D Original model box art.
The Roughneck Joe page has been renovated. Hopefully this will ease navigation. Also, new info from STARRO.
---
Non-Sequitor Jokes, etc...
The Laws of Jedi Master: Mace Windu