Toys
Available now!

Roughneck Chronicles: Starship Trooper

Original Sculpt by Angela Portman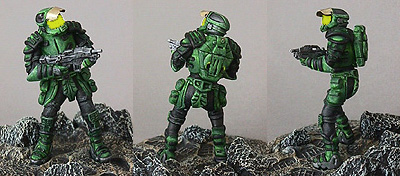 1/35-scale figures from EVA.
http://members.aol.com/ccspevam/sst.html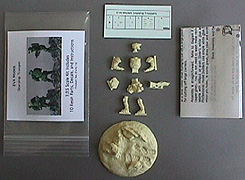 Highly detailed resin figure kit is supplied with a groundwork base, and a beautiful decal sheet printed by Microscale. Ranks and names included!


Beautifully detailed 1:35 Scale Morita that comes in the kit.
This 1:35 Scale Kit Includes:
10 Resin parts, Decals, Groundwork base, and Instructions.

Item No. EVA 016
Price: $15.00

Plus shipping by USPS Priority Mail
Order yours from EVA today!
http://members.aol.com/ccspevam/evamodels.html
---
I'm happy to introduce Bas Doodkorte from the Netherlands. It's great to meet Trooper fans from all over the world! Bas creates amazing dioramas, featuring our favorite bugs from Starship Troopers. He was generous to share images of his modelwork, and I hope you enjoy them as much as I did. Thanks Citizen Bas, and keep up the great work!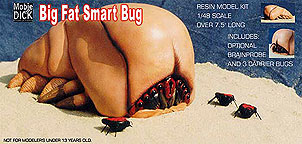 1/48-Scale, Big Fat Smart Bug, by Bas Doodkorte
If you would like to order one or just have questions or comments,
please e-mail Bas at : mobiedickproductions@hotmail.com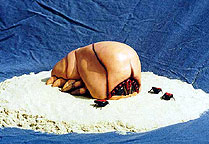 Pictures of what a finished kit can look like. Sold as an unfinished kit
for you to assemble and paint. Comes with an optional palp claw!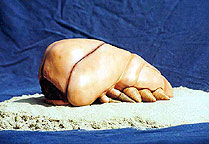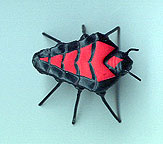 Side view of the Brain Bug and a Chariot Bug.
---

Roughneck Joe©

The "Roughneck Joe Weapons, Equipment & Stowage" page features images of finished accessories for the 12" Roughneck Joe figure. Including the AmmoPak, Sniper Morita, Morita Carbine, ComPak, Nuke Launcher w/ Nukes and Case. New sections include Thermal Bombs, PADDs, Proximity Lasers and Stowage Containers.

Armored Fighting Suit

The "Armored Fighting Suit" page compares the history of the Powersuit, from the Novel... to the Video Game. All aspects will be explored. Suggestions are welcome.


Free counters provided by Honesty Communications.

The contents of these pages, is Copyrighted by TrooperPX, as an artistic expression.
The images and information contained herein are Copyright their respective owners.
No images may be captured, copied or used with out permission.
Roughnecks: Starship Troopers Chronicles is a registered trademark of
Adelaide Productions, Sony Pictures Entertainment, Columbia Tri-Star
Television and the Bohbot Kids Network. No infringement is intended or
desired. This is fan web-site and is intended solely to promote
Roughnecks: Starship Troopers Chronicles.