TrooperPX: The Worlds Most Complete
Starship Troopers Reference Collection.

Starship Troopers 2




The Officially Unofficial International Fansite...




The first official image from Paul Sammon (6/03)... Richard Burgi as Captain Dax.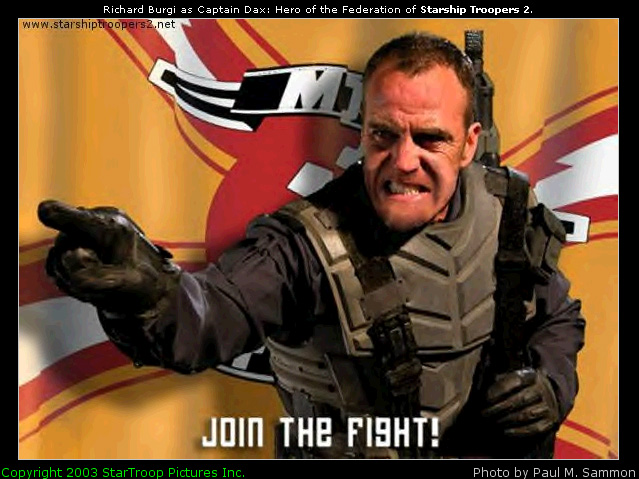 ---


Free counters provided by Honesty Communications.
Copyright © 1998~2003 David Ramsay, All rights reserved.
All other trademarks and copyrights are the property of their respective owners.

All rights reserved.
No infringement is intended or desired.
No images may be captured, copied, reproduced or used without permission.
All images and information contained herein are Copyright their respective owners.
The contents of these pages, is Copyrighted by TrooperPX, as an artistic expression.
This is fan web-site and is intended solely to promote everything Starship Troopers.