Bonus Images
This exclusive information brought to you by TrooperPX.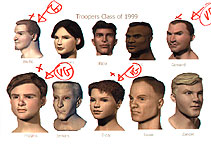 Free counters provided by Honesty Communications.

The contents of these pages, is Copyrighted by TrooperPX, as an artistic expression.
The images and information contained herein are Copyright their respective owners.
No images may be captured, copied or used with out permission.
Roughnecks: Starship Troopers Chronicles is a registered trademark of
Adelaide Productions, Sony Pictures Entertainment, Columbia Tri-Star
Television and the Bohbot Kids Network. No infringement is intended or
desired. This is fan web-site and is intended solely to promote
Roughnecks: Starship Troopers Chronicles.