TrooperPX: The Worlds Most Complete
Starship Troopers Reference Collection.

Mobile Infantry
Accessories & Props

Everything shown here are actual film-used props from the 1997 film STARSHIP TROOPERS.
The contents of TrooperPX is part of a single private collection. None of these items are for sale.

Dress Pins


(add)...

Tattoos

The tattoos were created by starting with the tattoo "template", which is printed in reverse on newsprint. It is then transfered to the body using 99% isopropal alcohol. Once the black outline is dry, "Real Body Art" inks were used to fill in the color parts. The black outline was also retouched as the last step. Painting it on, rather than using a full color transfer, makes it look more realistic. It also eliminates the potential of it "cracking" when flexed or "wrinkling" when pressed upon.

You will need Blue , Balck and Red ink.
You can order "Real Body Art" inks from:
Reel Creations, Inc.
7831 Alabama Ave #21
Canoga Park, CA 91304
Ph. (818) 346-7335
Fax (818) 346-9664
Ink runs $10 per fl. oz., but you get quite a lot of ink...
If you like tattoos, ask about their party kits!
MI "Death From Above" Tattoo.
Make your own using "Real Body Art" inks!
(Check out them pale guns!)


3 13/16" x 3 1/4

MI tattoo template. Shown actual size.
(From the original lot made for the film.)
Actual template


Mirror version
Shown actual size.


The tattoo is prepped, loaded...
Film Reference


...and sent to Johnny.
Film Reference


The "Fab-Four" display their new wares: Johnny, Ace, Dizzy & Kitt.
Film Reference



Sugar Watkin's Bug Claw
Sugar Watkin's prop "bug claw" necklace.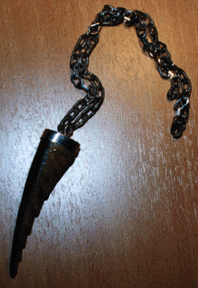 NiC-SL
Carmen's Letter to Johnny
Carmen's letter to Johnny, received at Camp Curie.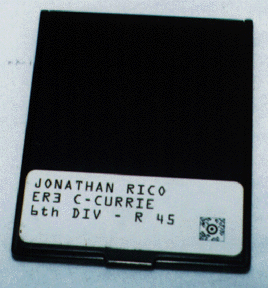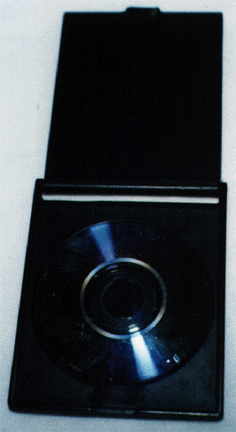 NiC-SL
Return to Mobile Infantry Index
---


Free counters provided by Honesty Communications.
Copyright © 1998~2002 David Ramsay, All rights reserved.
All other trademarks and copyrights are the property of their respective owners.

All rights reserved.
No infringement is intended or desired.
No images may be captured, copied, reproduced or used without permission.
All images and information contained herein are Copyright their respective owners.
The contents of these pages, is Copyrighted by TrooperPX, as an artistic expression.
This is fan web-site and is intended solely to promote everything Starship Troopers.