TrooperPX: The Worlds Most Complete
Starship Troopers Reference Collection.

Collectibles
Lobby Cards

Everything shown here are actual film-used props from the 1997 film STARSHIP TROOPERS.
The contents of TrooperPX is part of a single private collection. None of these items are for sale.

United States
Loby Cards: Set of 7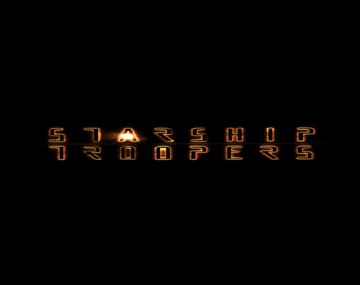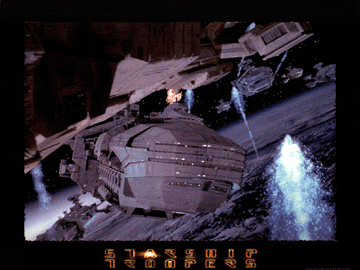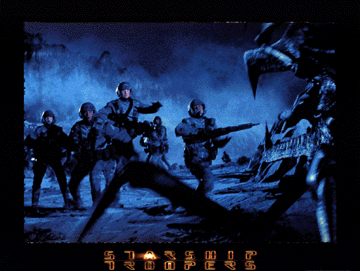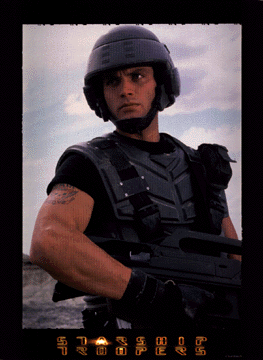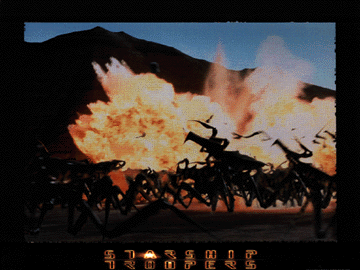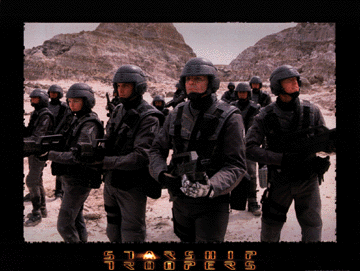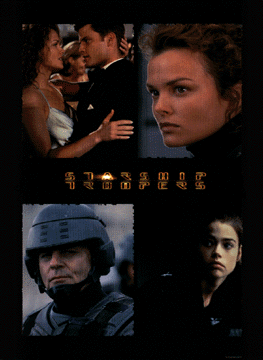 Copyright Touchstone Pictures and TriStar Pictures...
Germany

Loby Cards: Set of 12

GLC-1: Johnny and Carmen disect an Arkellian Sand Beetle.
GLC-2: Johnny and Dizzy dance at the prom.
GLC-3: Dizzy at Camp Curie.
GLC-4: TAC Fighters launch.
GLC-5: Klendathu...
GLC-6: Rodger Young evades trouble.


GLC-7: FedNet reporter gets waxed...
GLC-8: Johnny at Tango Urilla.
GLC-9: Advancing Warrior Bugs get nuked.
GLC-10: "Taaaaankerrrrr!"
GLC-11: Big-cheese Johnny at Planet-P.
GLC-12: Zander gives the Brain Bug a piece of his mind.


IM VERLEIH DER BUENA VISTA INTERNATIONAL

Copyright TOUCHSTONE PICTURES UND TRISTAR PICTURES...

12 x 8"

Over-sized Lobycards
France

Loby Cards: Set of 8
Italy

Loby Cards: Set of 8

ILC-1: Administrative Punichment at Camp Curie.
ILC-2: Rodger Young at Klendathu.
ILC-3: "Taaaankerrrr!" at Tango Urilla.
ILC-4: Rasczak at Whiskey Outpost.


ILC-5: Hoppers attack at Whiskey Outpost.
ILC-6: Dizzy bites it... at Whiskey Outpost.
ILC-7: Zander and Carmen in the Retrieval Boat.
ILC-8: Johnny at Dizzy's funeral.


Fanteria Dello Spazio

Un Nuovo Tipo Di Nemico
Un Nuovo Tipo Di Guerra

DISTRIBUITO DALLA BUENA VISTA INTERNATIONAL ITALIA

© TOUCHSTONE PICTURES E TRISTAR PICTURES INC.

25 x 17.5"
---


Free counters provided by Honesty Communications.
Copyright © 1998~2002 David Ramsay, All rights reserved.
All other trademarks and copyrights are the property of their respective owners.

All rights reserved.
No infringement is intended or desired.
No images may be captured, copied, reproduced or used without permission.
All images and information contained herein are Copyright their respective owners.
The contents of these pages, is Copyrighted by TrooperPX, as an artistic expression.
This is fan web-site and is intended solely to promote everything Starship Troopers.